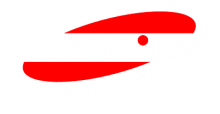 TechLink is an IT services company that provides consulting, right to hire, and direct placement services to major companies across the country. Our corporate headquarters are located in Mahwah, New Jersey.
Since its incorporation in 1997, TechLink has served many large and mid-sized companies by delivering top-notch recruiting service that is second to none. TechLink supplies IT professionals at all levels, from help desk technicians to CIOs.
TechLink's client base includes prominent corporations that span many different industries including Banking, Pharmaceutical, Technology, Telecom, Accounting, Broadcasting, Entertainment, Insurance, Retail, Automotive, Construction, Publishing, and more.
Our goal is to help our client companies prosper and to make the jobs of the managers that we work with easier. We invite you to call on us for your next consulting or staffing need and join the growing number of prominent companies that rely on TechLink for highly dependable service.