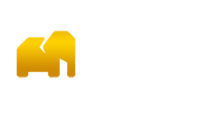 Elephant Ventures (EV) was founded in 2004 with a vision to create an IT consultancy focused on delivering technology & strategy-driven web solutions to organizations faced with mission-critical challenges. "EV" quickly evolved into a trusted source for technology and digital marketing solutions by building the competencies and expertise required to create and deploy strategic online-oriented initiatives.
Today, EV focuses on four key centers of excellence: Strategy and Analytics, Technology Strategy, Engineering and Development; and BrandCX. We use our depth of expertise in these areas to provide customized solutions that are based on a solid technological foundation and reliable metrics, not just the latest technology trends.
We have assembled a best-in-class management team that brings over 50 years' service experience to every project. Our engagement model stresses deep partnership and an intimate understanding of our client's needs and goals -- from the highly strategic vision building to nuts and bolts development work.
Twitter: @ElephantVenture