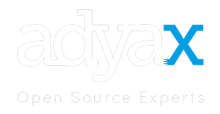 Founded in 2008, Adyax is a leading European Drupal agency that builds enterprise class sites for global brands and institutions. Clients include Johnson & Johnson, McDonald's, Slate, the United Nations, the French Government, the European Union, Sony, Louis Vuitton-Moët Hennessy (LVMH), Publicis and TBWA.
We specialize in high load projects (>20M page views per day), with large volumes of data migrated from many sources, connected with dozens of SI applications (ERPs, CRMs, ETLs, ...) – all with Drupal, and only Drupal.
Some of our recent work: Make Up Forever for LVMH, Gerlain and various product lines for Johnson & Johnson EMEA.
This is our first time in the US and we're looking forward to meeting people in the North American Drupal community and making new partnerships.
Twitter: @adyax