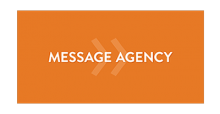 Message Agency builds functional, beautiful websites for mission-driven organizations. We are a social enterprise that helps nonprofits and sustainable businesses use technology to enlighten, educate, engage, and enact change.
We are a full-service agency based in Philadelphia that has provided social marketing, branding, design, content strategy, website development, and systems integration services for over 15 years. We're known for building websites and applications for nonprofits with open source tools like Drupal and integrating those sites with flexible contact databases like Salesforce.com.
Connect with us at Drupalcamp NJ or learn more at: www.messageagency.com.
Twitter: @messageagency